Happy Halloween Week! Halloween officially arrives on Saturday so this will be our last Halloween themed DIY post until next year. This week we have chosen spiders as the theme for this week's Halloween DIY post. These Hanging Spider Balloons are perfect for a Halloween patio or decorating the patio or porch for trick or treaters. Read on to find out how to make these fun balloons.
What You Need:
Helium Filled Balloons (Choose Halloween colours such as Orange, Black & White).
Cardboard Spiders (You can either cut your own out of black cardboard or buy some in an arts & crafts shop).
Glitter.
Glue.
Twine or String.
Any utensil you can use to pierce holes.
Instructions:
Inflate your balloons and then pieces of the twine or string around the end of the balloons.
If you choose to glitter your spiders, brush glue on the part of the spider you want glittered. Then cover with your glitter and let dry. Cover again with a layer of glue to seal the glitter on there and then let it dry.
Poke a hole towards the back of the spider (if you want them to hang down) using your tool. Slip the twine or string of your balloon through the hole and tie a knot.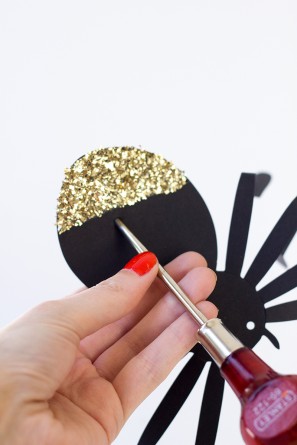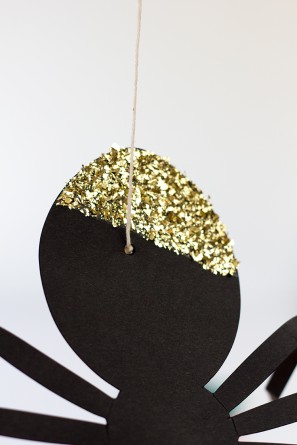 Let the balloons drift up to the ceiling and prepare to freak people out.